Happy Release Day to Jessica Sorensen and her new YA Contemporary Romance - Confessions of a Kleptomaniac. Enjoy a sneak peek into the book below and make sure to enter for a chance to win an ebook copy of this book!
♥ BUY THE BOOK ♥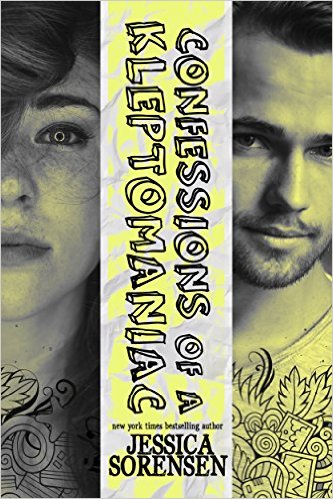 Everyone thinks Luna Harvey is a good girl, but she has a dark secret. She's a kleptomaniac. For years, Luna has managed to keep her secret from everyone, until one day she slips up and almost gets caught. Fortunately, Grey Sawyer steps in and saves her from getting into trouble.
Grey Sawyer is one of the most popular guys in school and hasn't always been nice to Luna. While she's grateful he helped her out, Luna worries he'll tell everyone her secret and her good girl reputation will be ruined.
Grey understands Luna's situation more than she realizes, though, because he has a secret of his own. One he desperately wants to tell Luna. But with their rocky past, he knows he'll have to get her to trust him first and show Luna he's not the guy he used to be.
Jessica Sorensen has done it again and given me a story that I instantly loved. Confessions of a Kleptomaniac is one of the sweetest and most delightful stories you are going to read this year.
Luna is such a strong young lady. My heart broke for her over and over with what she dealt with when it came to her parents. I couldn't get over the way they treated her, it was a bit crazy. But even in all of that she still managed to find herself and make some amazing friends who no matter what had her back. She fought to keep herself and not get lost in who her parents expected her to be. Prepare yourself for some major twists and insane heart racing circumstances you want see coming. I was left shocked more than once.
When Luna is caught by Grey all you can think is oh no! But he proves to be one of the best guys you will ever meet in a story. He saves Luna from getting into trouble and then from there on out he is pretty much her savior. Everyone is going to adore and worship Grey. He's strong, caring, and decides to become a better man that no one can forget. I loved that once they got comfortable with one another they were always honest and never let one another down. Their chemistry was a full on explosion that neither of them seen coming, yet they embraced it and embellished in the love that kept on growing.
So if you enjoy a Jessica Sorensen book then you will not be disappointed. I was taken on one breathtaking journey that left me wanting more of their story and the other Rebels & Misfits.
I give Confessions of a Kleptomaniac FIVE out of FIVE PROMISING STARS!


He reaches out and molds his hands around mine, bringing me the smallest amount of comfort. "Can you do me a favor? The next time something happens when you feel that pressure, can you talk to me first before you do anything?"
"You really want me to keep talking to you after what I just told you?"
"You think I'd stop liking you because you steal sometimes?" He shakes his head in disbelief. "Luna, I let my friends torture you for years. If anything, you shouldn't be sitting here, talking to me."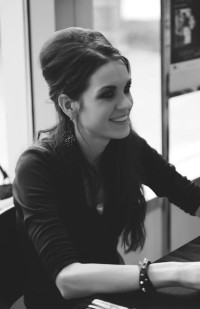 Jessica Sorensen is a New York Times and USA Today bestselling author from the snowy mountains of Wyoming. When she's not writing, she spends her time reading and hanging out with her family.

Jessica Sorensen's CONFESSIONS OF A KLEPTOMANIAC Release Day Giveaway